SnapDragon Announces New Hire, Nicole Howard
Posted on July 14, 2023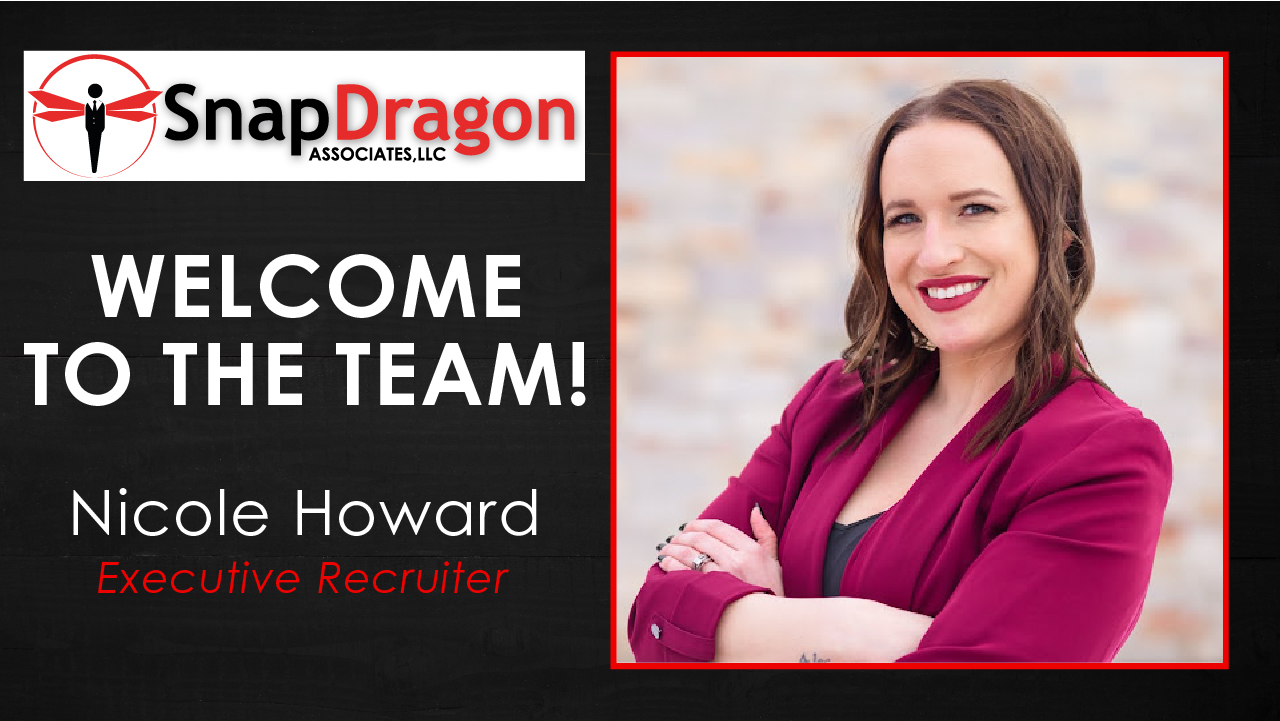 Bedford, NH – We are proud to announce that Nicole Howard has joined SnapDragon Associates, the Building Material Industry's premier recruiting firm, as an Executive Recruiter. With years of experience in the recruitment industry, Nicole has worked with top companies such as ABC Truss and US LBM to identify and place top talent.  Nicole's impressive history of leading recruiting teams and providing best-in-class service to her clients is a testament to her expertise and dedication. Her ability to identify top talent and build strong relationships with both clients and candidates has earned her a reputation as a trusted advisor in the industry.  Throughout her career, Nicole has demonstrated a deep understanding of the recruiting process, from sourcing and screening to negotiating and closing deals. She has a keen eye for talent and takes a hands-on approach to ensure that both candidates and clients are satisfied with the outcome. 
We're delighted to welcome Nicole to our team and are confident that her expertise and passion for recruiting will help us continue to provide exceptional service to our clients and candidates. Mark Barnard, CEO of SnapDragon Associates, commented: 'We are excited to have Nicole on our team. Her impressive work history and dedication to finding the perfect match for her clients and candidates aligns perfectly with our values. At SnapDragon Associates, we are confident that Nicole's leadership and commitment to excellence will be instrumental in helping us achieve our goals and continue to deliver exceptional results for our clients. We are thrilled to have her on board and look forward to the many contributions she will make to our team."
To learn more about how SnapDragon can help your business Contact Us.
For more industry news follow us on LinkedIn.