Lumber and Building Materials Industry Executive Search Service
Our established network in the Lumber and Building Materials industry saves you valuable time.
Select the Best Candidates
We specialize in identifying top Lumber and Building Materials talent so that we can match them with your firm when you're ready.
Streamline the Hiring Process
Our expert team of building materials recruiters will make the hiring process as simple as possible while driving results. 
RED OAK SEARCH | Executive Search
Fill an Executive or
C-Level Position
Source candidates for senior, executive or other highly specialized positions in the lumber and building materials industry.

ENGAGED SEARCH | Recruiting Services
Find Talent for Your Lumber and Building Materials Business
Results based recruiting where we leverage our vast network of candidates looking for work in the lumber and building materials industry.
SnapSearch | Custom Recruiting Services
Find a lot of Talent, Fast
SnapDragon is uniquely positioned to provide our experience and expertise to our clients on a recruitment process outsourcing (RPO) model. We can develop and design an RPO solution to serve as a clients internal recruitment team or to supplement and existing talent acquisition team. Every solution is customized to each client's unique processes and our method is effective, scalable and precise delivering on strategy, analytics, and execution.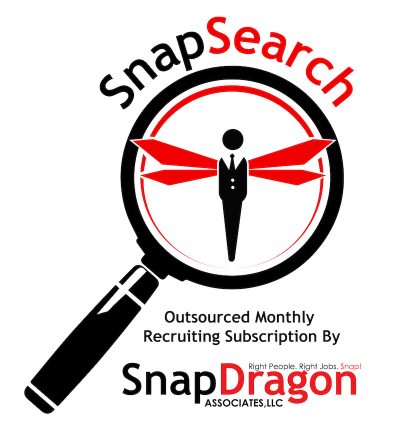 ENGAGED SEARCH | Recruiting Services
In a competitive industry like building materials, understanding average salaries is more than just a numbers game. It's about being informed! It's about strategy! It's about making the right decisions for your business, your team, and your future!.
Are Our Executive Search Services for You?
Our clients typically need to find top talent in the lumber and building materials industry. We've helped many companies with their executive search, from manufacturing to supply chain to construction and more. 
Over the past 18+ years, SnapDragon And Associates has become the best-in-class recruiting firm for the Lumber and Building Materials industry. Our building materials recruiters have spent years (if not decades) in the industry and we are committed to connecting top talent with our clients. Our network consists of 100,000+ people in the building materials industry and we have established in-house systems and processes to make finding top talent easier and faster for our clients to fill jobs. 
Industries We Recruit For
Building Products
Millwork
Lumber
Building Materials
Manufacturing
Construction Materials
Windows and Doors
Plywood
Cabinetry
Flooring
Concrete
Energy
Plastics
Plumbing
Prefabrication
Roofing
Weather Resistance
Positions that We Can Fill
C-Level
Executives
General Managers
Inside Sales

 

Outside Sales
Sales Managers
Accounting
Engineering
Architectural
Warehouse
Distribution
Manufacturing
Our "Best-in-Class" Recruiting Process
Our success rate is well above the national average because we concentrate on the key areas of a successful executive search:
Identify Best-in-Class candidates.
We won't consider someone a "candidate" unless they are Best-in-Class in their field. We will present you with the strongest possible candidates. The best hire is someone who is not actively looking (passive candidates) and is making an impact at his/her current company.
Screen and evaluate skills, work history, and results.
Our candidates succeed because they possess professional expertise in the building materials industry and complement the culture of the hiring organization. More importantly, they have successful track records of the impact results your company seeks. SnapDragon takes the time to evaluate a candidate's accomplishments and skills and only presents exceptional candidates who perform and communicate well at all levels, both internally and externally.
Make sure the candidate understands the job, the company, and the challenge he/she will be facing.
SnapDragon guarantees that you will meet with only Best-in-Class candidates who sincerely want the position, understand the role and responsibilities, and are seriously interested in contributing to your company's success. This not only helps you find the ideal candidate, but also maximizes your time and money.
What Do Our Clients Say
About Our Executives Search Services?
What Do Clients Say? (Watch this video)
"SnapDragon has helped me hire multiple sales positions."
Mitch Swartz
Regional Sales Manager, Stiles Machinery

"SnapDragon Associates does a tremendous job! They are knowledgeable, diligent, thorough, connected, successful, and wonderful people to work with."

"They have taken the "hunt" out of finding a qualified candidate and let me focus on the fine tuning to get the right people."

"Mark, Kammey and the team have been an excellent resource for my business for years now. Glad to call them partners."