SALARY REPORTS
In a competitive industry like building materials, understanding average salaries is more than just a numbers game. It's about staying competitive. It's about strategy! We offer comprehensive salary reports, giving you the tools to stay competitive, retain talent, and make informed strategic decisions.
These custom reports offer a detailed breakdown of average salaries in the building materials industry, based on your specific needs regarding a multitude of factors – job title, state, and zip code. This information is gathered from up-to-date salaries on jobs we are working on, and industry reporting, combined with online compensation data across the US.
SAMPLE SALARY REPORT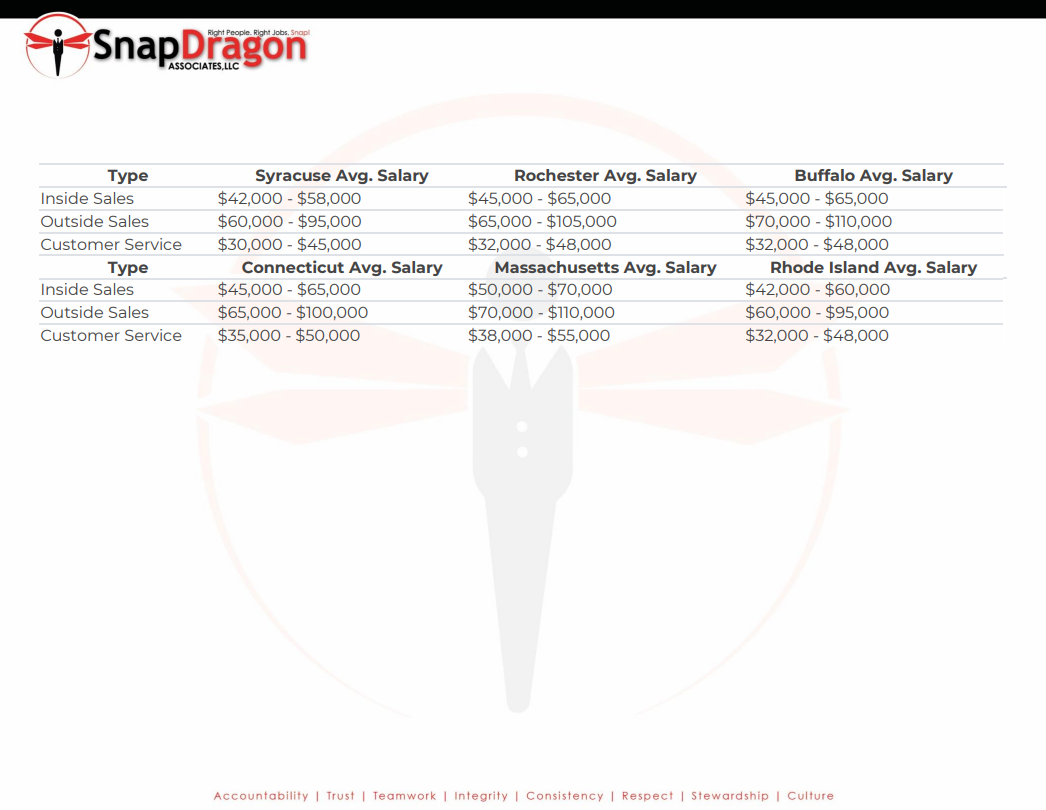 ---
SALARY REPORT REQUEST FORM
Fill out the form below to order your salary report today!
Please provide us with the necessary information to generate your customized salary report. Fill out the form below with the job titles, states, and zip codes you want to include in the report. After reviewing your request, we will provide you with a formal quote for your specific needs.