Testimonials
DON'T TAKE IT FROM US! CHECK OUT THESE TESTIMONIALS TOLD BY OUR BEST-IN-CLASS CANDIDATES AND CLIENTS THAT WE WORK WITH!
FEATURED CANDIDATE SUCCESS STORY
Zach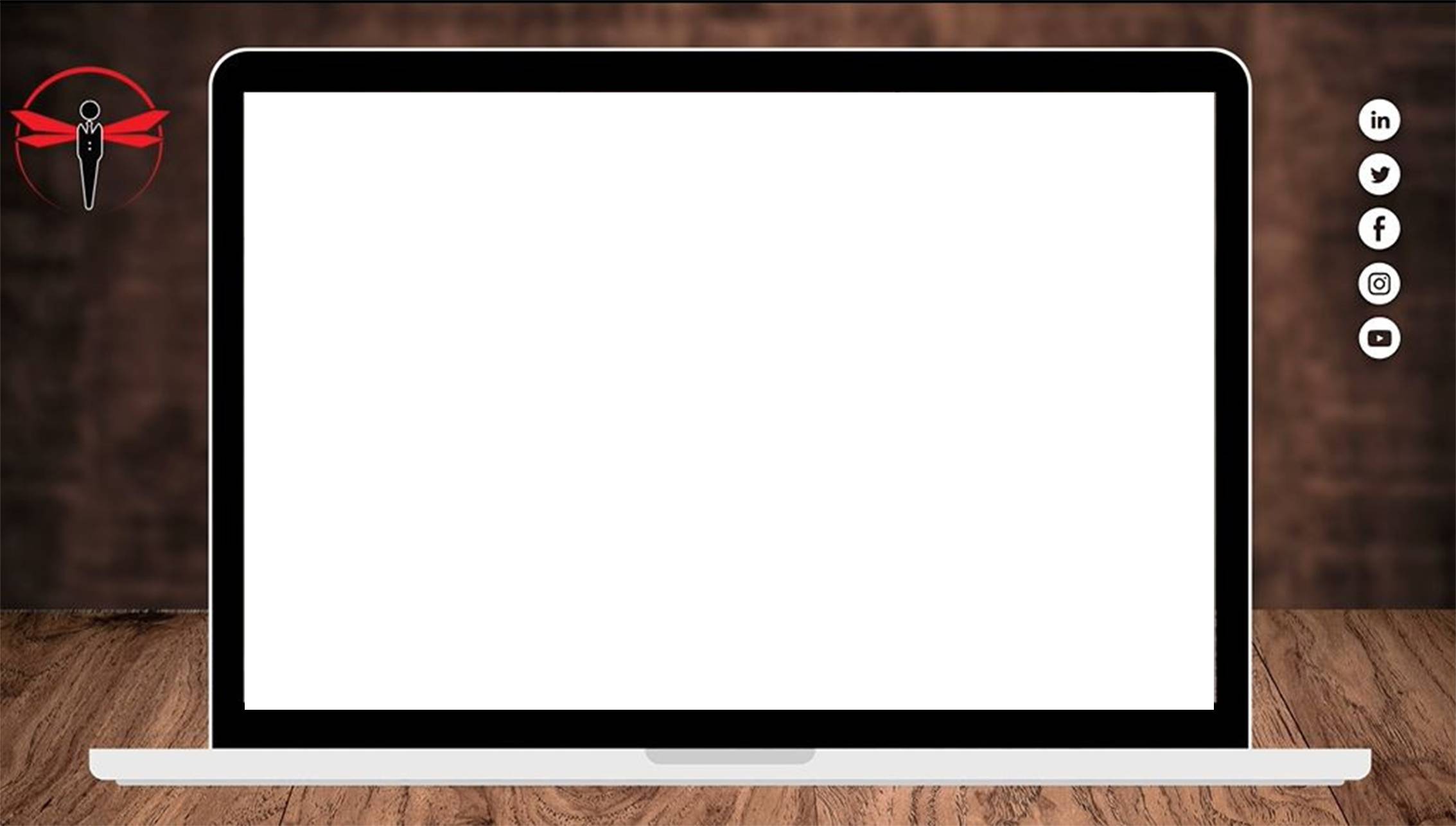 I met my SnapDragon rep at a trade show in the Fall of 2021 and coincidentally my company had recently held discussions about bringing on a high-level Production Manager. We knew what we wanted out of a person, we just didn't know how to find it. We started working with SnapDragon right after the new year and by March, we had our guy. He's still with us and has continued to impress, which only speaks volumes to the process SnapDragon goes through to make sure they don't let you down. From the start their communication was on point, they wanted to impress, and they wanted to exceed the requirements and expectations we had on this whole process. Every time a task came up, they overachieved. It felt like to them it was personal; they were not going to let you down. They were going to achieve what we wanted, no matter what. We ended up with a small pool of candidates within 4 weeks after we got going and we were able to get to know all of them before making a decision. We are that company that wasn't sure if we were 'big enough to justify seeking out a recruiter to help us with our needs. After being treated the fabulous way we were, we are already planning to work with them again to fill a plant manager position in the near future. They absolutely nailed their assignment and we have felt very grateful to have crossed paths with them. 10/10 without a doubt.

I have worked with Cassie and her SnapDragon team for over five years now. She has been instrumental in helping me acquire numerous hires in various positions and has taken the daunting task of vetting candidates off my plate. She is a true "hunter" of talent and relentless in her approach to bring candidates to the table. She and her team are responsive and always accessible. Having them as a part of our recruitment team is a true DFC in today's difficult labor market.

Cassie and her team were great to work with. They have performed well finding us qualified staff to help us take our business to the next level. Thanks so much to you and your team!

Madyson and her team were able to find us candidates in an environment that is extremely competitive and hard to find. They were open to feedback and worked with our team to get candidates found, interviewed, and ultimately onboarded.

Frankly, I don't know whether its COVID, your excellent work, or a combination of both, but we have never seen a recruiter produce so many qualified candidates.  As you sent more and more resumes, we just kept shaking our heads. Thanks so much for your assistance!

SnapDragon Associates does a tremendous job! They are knowledgeable, diligent, thorough, connected, successful, and wonderful people to work with. Definitely a great partner when conducting a search for the right candidate.

We have successfully partnered with SnapDragon Associates for our recruiting needs. They truly understand our "tight-knit" industry and deliver quality, Best-In-Class candidates every time. I strongly recommend their services!

For our last two hires, we used SnapDragon as a resource for identifying Top Candidates for sales positions. They provided us with a broad selection of qualified people and provided us with valuable insight on each candidate. In the end, we hired both positions from the pool we received from SnapDragon and are very pleased with our selections.

I have been working with SnapDragon for years; their flexibility and commitment have been most beneficial in the growth of our retail lumber company. We work in a fast paced environment that is ever changing. Mark and his team have always produced top quality candidates in a timely fashion to meet our specific needs. My experience with the team at SnapDragon Associates has been very positive. I am provided with the best possible candidates who are from our industry and hit the ground running. I am extremely satisfied with SnapDragon and their best in class service. I always recommend their services to anyone.

We have successfully partnered with SnapDragon Associates for our recruiting needs. They truly understand our "tight-knit" industry and deliver quality candidates. I strongly recommend their services.

It is my pleasure to highly recommend Mark Barnard and his team at SnapDragon Associates, LLC. Their team is a group of recruiting experts who really take the time to understand the unique needs of each client. Mark is a trusted advisor who brings added value to his clients, based upon his industry knowledge, experience, and skillset. SnapDragon is a true partner who goes above and beyond to get the job done right. I highly recommend Mark and SnapDragon to anyone who wants results and true value from a recruiting firm.

I was aware of SnapDragon Associates prior to entering in a working relationship with them a few years ago. Their way of business and specific industry knowledge was very appealing as I looked to increase the quality of the personnel at my organization. Every candidate submitted since the inception of our relationship has been screened appropriately, something that can't be said about every recruiting firm. The associates at SnapDragon are thorough, diligent, and able to answer in depth questions about candidates. SnapDragon consistently follows up on all candidates submitted and I am continually impressed with their quick response. Their understanding of my business needs means I can respect and trust their opinion as to why the candidate would be a good fit. I enjoy the open dialogue and am pleased with the experience we have had with SnapDragon Associates thus far. Their professional staff is always helpful and we look forward to continuing our business relationship in the coming years.

Mark and his staff are tremendous. If you are looking for placement within the LBM Industry, this is the team. I recently went through a job transition that was made easy by SnapDragon Associates. I wholeheartedly endorse Mark and his team.

I would like to take a few moments to share a few thoughts regarding SnapDragon Associates. My Experience with SnapDragon, specifically my interaction with Mark Barnard, has provided our business with an outstanding demonstration of how the world of employment recruiting and employee searches can and should be run. They have provided our business with direction and support with their efforts proving to have been a major factor in a successful search. Their demonstration of understanding of our needs was translated in the rapid presentation of highly qualified candidates in, what proved to be, a relatively short period of time. This success, enhanced by their demonstrated knowledge and a strong commitment to ethical standards, enables me to confidently recommend SnapDragon Associates as a strategic ally and certainly as experts in their field.

Cassie was amazing! Got me placed right away! Snapdragon Associates are a class-act firm for sure! Second position they've placed me at in my career!

Jake was professional and helpful. Very appreciative of his assistance!

Such a pleasant experience working with truly dedicated and passionate individuals in the building material industry. They won't just find a fit for the company looking but make sure you are a fit for them. Absolutely happy with every part of the process.

I had the pleasure of working with Kammey and she thoroughly asked me what I was looking for in a new job and employer. She set up an interview and was good with follow-up and very attentive. I would recommend SnapDragon and Kammey if you are looking for a new job or opportunity.

SnapDragon is very professional. They know the job market very well and they will work with you from interview to onboarding. You can't go wrong with SnapDragon.

Fantastic experience with SnapDragon! I submitted my resume for a job posting and received a call within a few days to schedule an interview. I haven't interviewed in years and AJ sent through tips and tricks and called me the morning of to wish me luck. After the interview, he followed up with me and provided feedback, and set up a second interview, which led to a job offer! AJ's professionalism, communication, and thoughtfulness was greatly appreciated throughout the process and I would highly recommend working with the SnapDragon team.

SnapDragon Associates are professional, knowledgeable, and approachable. I am very grateful to them for assisting me in getting in touch with employers for great jobs. It was an absolute pleasure to work with Chelsea and Chantelle.

I had an extremely positive experience working with Chantelle Pestana at SnapDragon! She really lobbied on my behalf with my now-current employer. Follow-up was great! I would highly recommend her for your next job search!

Dave from Snapdragon was incredibly helpful and professional. Dave kept me updated throughout the process and played a major role in securing an offer. Would recommend to family, friends, and anyone looking for a new job.

In the past few months I have spoken to many recruiters. Chelsea is by far the most informative and knowledgeable about the company she was representing. It was a pleasure to speak with her.

I have been searching and interviewing for my "last job" for about a year. Many recruiters had reached out to me regarding my resume on Indeed but it seldom resulted in a match or what I was actually looking for. But when Chelsea received my resume for a listing she had posted on indeed, she followed up quickly, communicated with both myself and the prospective employer, and continue to follow up and communicate with us both. It was a long process, but Chelsea never made me feel like I was not a priority. She believed in me. I am happy to say I start my new career next week. I am extremely grateful for the professionalism of Chelsea and the SnapDragon team.

Professional, responsive, and engaged. These are three key qualities I looked for in a recruiting partner and Cassie demonstrates all three. She has been amazing to work with and has made the process easy and enjoyable. I have and will continue to recommend her to anyone I know.

From that first communication I received from Cassie on my LinkedIn profile, I was pleasantly surprised. I've worked with other recruiters that have sent me jobs that don't align with my goals or even worse, followed up with me on a seemingly perfect position and then completely ghosted me. Cassie was on target from that first conversation and she assured me that she would work in my best interests and that I was going to be placed in something spectacular. She always returned my calls and emails with updates on where I was in the process. I highly recommend SnapDragon Associates and Cassie! I am thrilled to be starting a dream job!

Great recruiting firm for the building materials industry. I have worked with a number of people at this firm. They have all been very professional, helpful, and insightful. I have had more solid offers from this firm than any other recruiting firm in their field. I have not always used recruiting firms in the past. But when I do, and if I need one again – I would definitely reach back out to the team at SnapDragon!

Cassie was very helpful and great to work with! She helped me find a great company to work with.

Kammey was fantastic to work with. She responded in a timely manner and wasn't afraid to ask the difficult questions around salary and benefits. She worked really hard to ensure I had the best experience possible. I would recommend her expertise to anyone searching for a new role.

This was the first time I have used a recruiting firm so I did not know what to expect. Madyson made the process simple and kept in great communication. Her ability to talk through any questions I had or discuss next steps was very helpful. I have already recommended Madyson and SnapDragon to other friends. Thanks for the help!

I didn't even know my dream job was waiting for me until Cassie Fosher contacted me. She knows how to match the right people with the right workplace. Along with being honest about the opportunity, she communicated every step of the way.

The SnapDragon team is amazing to work with! I had such a wonderful experience and felt completely supported through the whole process of finding a new job that's the perfect fit for me. Their genuine interest in my experience and goals made them easy to talk to and trust. They helped me be prepared for every interview, were flexible and accommodating, and even offered advice and tools for a professional and successful transition from my previous job to my new position. I'm so thankful for this team and wish them all the success.

I was worried about changing jobs until I got on the phone with James and Cassie. I could not have asked for a more pleasant experience during this transition. I have worked with recruiters in the past but have never experienced the kind of professionalism I received from these two. They kept me in the loop throughout the entire process and were able to secure everything I needed to feel comfortable in my move. Thank you, James and Cassie!

I have been working with the team at SnapDragon for almost a year and they have provided me with several great opportunities to interview for. Kammey and Stephen went above and beyond making sure I had everything I needed to land into my new home and were patient when some opportunities weren't the best fit for me. They didn't stop until we found that piece and I will be forever grateful for your service! Thank you SnapDragon!

Jacob was great to work with through the whole process of finding a new job and stayed in contact daily and weekly in regards to how things are. He looked out for me and what was best and not just the companies. You don't find this and it was great to have him help and find this lead. They truly do work the whole process and make sure your situations are heard and the outcome is what you want.

Chelsea from SnapDragon was hands down amazing! She was responsive and very helpful. Chelsea even helped me through the transition from my old job by answering any questions I had. My experience with SnapDragon and Chelsea was easy, useful, and overall great. I would definitely recommend using this company!

I worked very closely with Chelsea during the process and she was extremely knowledgeable about the hiring company and their processes. Very high level of communication throughout the hiring process and outstanding facilitator and interface between us. Highly recommend working with SnapDragon Associates! You won't regret it.

Great experience with Chantelle. Very personable and professional. Kept me updated throughout the entire process. Would highly recommend her.

Cassie did her research and found me through old coworkers. Though I was not looking for a job at the time, she got me in touch with a company in need of an engineering manager, specifically one with my EXACT experience. She worked to make sure that the offer would suit mine and the company's needs. I appreciated her focus on my well-being and happiness throughout the process.

I wanted to thank the SnapDragon staff and particularly Chantelle Pestana and Mark Barnard for their incredible support through my job search process. Chantelle is extremely thorough and responsive, and she was instrumental in finding the ideal role for me. Mark is clearly a leader that values his employees and empowers them to work with clients in such a way that the entire process runs efficiently, for the candidate and the hiring employee. A great team that I will surely call when I am looking to hire employees in the sales & marketing space.

Kammey Grierson was amazing in helping me get set up with my new job! She's always quick to contact me. Whenever I had questions she was quick to answer, and she was great in getting me through the process. I highly recommend working with her and the people at SnapDragon!

So easy to work with and very helpful!

Chantelle is a very talented person. She helped me get a job and was very professional with every step in the process. I give her 5 stars!

I was approached by Madyson via email about my resume and a job opportunity near me. Madyson was nothing short of exceptional. Throughout the process she kept a clear line of communication by reaching out to me before and after each stage of the interview process. When the employer went dark due to their own complications she went to bat for me and got all the information and kept me in the loop. I'm very excited to start my new job and would happily recommend Snapdragon if all of their associates are half as good as she was.

My experience with Cassie and SnapDragon Associates as my recruiter was exceptional! She made each step of the recruiting process positive and fast. I was very impressed with her approach and she always made me feel like I was her number one priority. Cassie was incredibly responsive and gave me great tips to make sure I felt prepared and confident going into my interviews. I would work with Cassie again in a heartbeat. I highly recommend SnapDragon Associates to anyone looking for a recruiter who wants the best experience. Cassie is the reason I am getting to take the next step up in my career.

Working with Cassie at Snapdragon was a great experience for me. Cassie went above and beyond with the amount of communication between the company and me. She also provided encouragement, coaching, and preparation guides to have a successful interview process. I highly recommend working with her.

I sent Snapdragon my resume years ago. The first few jobs discussed at the time weren't right for me and I found something on my own. But whenever something seemed right, since my resume was on file, I'd get contacted. And just recently, Stephen with SnapDragon worked with me on a new position that I am excited to start. Stephen, and everyone from SnapDragon that I've ever interacted with, have been professional, courteous, and wonderful at both working with the potential employee and the employer to find the right people for the right role. I felt informed, assisted, and guided throughout the entire process and I am as thankful as can be.
I've spoken with many recruiters but SnapDragon is among the best, if not the absolute best, that I've worked with.

I have worked with this company and I was very impressed with their professional and caring personnel. They are there to help you with every step you take. If you have the chance to work with this company, I would highly suggest you take the chance.

My point of contact Chelsea was wonderful to deal with and kept me updated every step of the way!

I have worked with a number of recruiters in the past and recently worked with SnapDragon Associates after seeing an invite through Linked-In from Chelsea. The job description caught my eye so I connected with Chelsea and am glad I did because she helped me land a new role that I feel will be a great fit for me. Chelsea was awesome to work with. She provided a very good description of the company and the role, prepared me well, and helped push the interview process along. She checked in with me regularly and was easy to talk to and didn't try to push me into something that was not right for me. I highly recommend SnapDragon to anyone looking for a new opportunity. Thank You Chelsea for Everything!

Great experience with Madyson. The process was a great experience. Madyson gave me sound advice with the transition from my current employer to a new great opportunity!

A.J. was amazing! After replying to a job posting through Indeed, I was contacted by him as a representative of the company I was applying to. He was fully involved from the initial phone call all the way up to after I was hired by the company. He included emails with information about how to prepare for the interview, as well as information on how best to turn in my resignation with my former company after my new hiring. He kept me in the loop on where the company was in the process of my hiring and even helped me negotiate a starting salary. I would highly recommend that anybody who is looking to use SnapDragon personally ask for him as he goes above and beyond!

Madyson from SnapDragon was an excellent recruiter to work with every step of the way. She was always following up and maintaining constant communication to ensure everything went smoothly from first contact all the way through the transition.

Madyson was great to work with. She took the time to understand what I was looking for, offered positions that fit me, and her communication skills were exemplary. I would highly recommend SnapDragon and specifically Madyson if you're looking for a position in the LBM industry!

Kammey was great to work with. Always followed up before and after every meeting. Had helpful tips and great resources. She went above and beyond to help me find the perfect job!

SnapDragon and Kammey Grierson were absolutely the best help! Kammey was always available to answer my questions and kept me up to date regarding the hiring process. I highly recommend Kammey if you are looking for a position.

Working with Chantelle has been a great process! I've enjoyed working with her and helping me find a career that fits my skills was icing on the cake! Awesome job SnapDragon.

What a great experience! My family and I are so grateful for SnapDragon's help and Cassie's wonderful support throughout our job search!

Madyson and SnapDragon were great to work with. They spent time answering all my questions quickly and the communication was outstanding!! I would highly recommend them!!

Kalvin made things very easy for me. I didn't have to go through all the jobs myself and had plenty of opportunities. The interviews went great and I am making a lot more money now. Thanks!

I had the opportunity to work with a SnapDragon recruiter recently and the experience was amazing. Their follow-up on every step of the process went above and beyond. They make you feel like a partner in the process, always available to answer any questions or concerns that might arise. SnapDragon leads the field in LBM recruiting by far!!

I had a very easy time working with SnapDragon. Madyson made everything effortless and helped me stay on top of everythig!

From start to finish Cassie was top-notch. I enjoyed working with her so much and she was very consistent on communication. Keeping me in the loop and connecting any dots throughout the process. Her care and compassion for finding the right job to fit the candidate was her first priority and it showed greatly! Thank you, Cassie!

SnapDragon is great at what they do! They helped me get my new job and I am very impressed with them!

Worked with Chelsea from SnapDragon recently and could not be happier with my experience. She reached out to me with an employment opportunity that fit my work history perfectly. She was thorough in her information about the opportunity and communicated well throughout the whole interview process. I ultimately ended up getting the position and couldn't be more impressed with SnapDragon.

SnapDragon seems to do a great job of hiring and training great recruiters. Madyson was the one I worked with, and she was extremely helpful and communicated with and advocated for me throughout the entire process. Highly recommend her if you want to work with someone who won't just connect you to a company and move on to the next one!

Everyone at SnapDragon has been a big help, especially Vice President Kalvin and Executive Recruiter Madyson! They are very supportive, friendly, and easy to talk to! Thank you!

SnapDragon has made the process and transition of getting a new job the most pleasurable experience one could expect, and not just once, but twice now for me, two times in a row! Several years ago, after they helped my brother launch his career, he had me reach out to Kammey at SnapDragon, who is now their Recruiting Team Manager & Partner, and she had a few ideas of where to lead me with my career. After some discussion, she sent me a job description that I fit into so well, I actually felt that it was too good to be true. However, after I told her I was obviously very interested, she came back to me with an interview date and time, and within a week, I was hired and on my way to a great career. However, after a few years at that company, COVID-19 hit the industry hard, just like every other industry in the world, and the company I was with had to close the doors to its stores. So now I was one of the millions of Americans facing uncertainty about what my future would look like, but I did not have to worry for long, as SnapDragon Associates had my back, once again! So, with the knowledge I had learned in my last role, along with the experience I gained, Madyson, one of the excellent Executive Recruiters at SnapDragon Associates, found another perfect role for me, this time with one of her clients. She was able to get my resume in front of their General Manager quickly, and within a few days, I had two phone interviews, and a face-to-face interview, which I just had yesterday. Well, this morning I received another offer that seemed again to be too good to be true, but when the offer letter came to me this afternoon, I saw in writing that this was in fact a reality, and I have accepted the position. I truly believe that I could not have received any better deals from anyone, anywhere! Thanks to Kammey, Madyson, and the SnapDragon team, including their President, Cassie, today I am in the best possible position I can be, better than any other time in my entire life! My future looks so bright, and I feel so comfortable now, and I will sleep peacefully for years to come! With the help of SnapDragon, I will continue to improve myself, day after day, year after year, until I reach my goal of owning my own business. I owe so much gratitude to this tremendous team. Thank you Kammey! Thank you Madyson! Thank you SnapDragon! I could not have done this without you!

SnapDragon Associates won't find you a job. They'll talk with you in detail about what YOU are looking for and what YOUR goals are, and then they'll find you a career. I recently had the pleasure of working with Kammey Grierson and within 2 weeks she was able to line up interviews with 5 companies that I was interested in but would also excel in. In only 2 weeks I found the right place for me and my future goals and couldn't be happier. Truly a great business with a dedicated staff and a clear motive to put the right people with the right company. Thanks for all your help!

Fantastic recruiting firm, prompt, professional, and friendly. I worked with Jocelyn Rogers on a production supervisor/management opportunity. The position is a fantastic fit for my personality and skill set. Jocelyn also negotiated on my behalf and got me a very respectable offer. Highly recommend SnapDragon if you are in search of a new opportunity!!

SnapDragon tracked me down when I was looking to return to the Building Materials Industry and I couldn't be happier that they did. I did not approach them, but their great associates found my resume and called me to discuss what I was looking for. Katrina was great throughout the whole process, always following up to make sure things went smoothly during my interview process and even beyond my actual hiring. SnapDragon is truly a customer-centric and candidate-centric company with how they approach a job opportunity!

Hi Cassie, Thank you for all of your help and the team. I appreciate your promptness and jumping right into getting this going, especially in such a tough market right now!

I have worked with other recruiters previously but this was my first experience with SnapDragon and they were awesome! Jocelyn was my recruiter and a dream to work with! She was extremely knowledgeable, engaged, responsive and I always felt that she was my advocate and had my best interests at heart. From day one, she kept me well informed and answered every question I had…. And I had many!  She kept in touch regularly throughout the process and was transparent which was greatly appreciated. I would absolutely work with Jocelyn and SnapDragon again! I highly recommend them!

I had my resume up for a while and was contacted by SnapDragon. They were professional and looked out for my best interest. I was never pushed to accept a job but we talked about the advantages if I did. I ended up accepting a job right for me because of SnapDragon and their help. I would highly recommend them to anybody looking for a job. Madyson was awesome to work with!

Great place to find a good job. Quick, easy, and they truly work hard for you. Shout out to Madyson for being awesome!!

Cassie is a fantastic recruiter! She was professional, kind, and very responsive. She went above and beyond to help me during my transition and I am very grateful. If you are searching for a new career and value knowledgeable and devoted staff, SnapDragon is the best!

I interviewed for a position at Madyson's request and I got the job! I am two weeks in and really enjoying it!

The staff was diligent, finding me several interviews in a matter of days. They continued to work with me and on my behalf through the hiring process until I found a great job. I highly recommend SnapDragon!

Kammey Greirson was awesome! She tracked me down for a position that was a great opportunity for both the company and me. She made the process super smooth and I couldn't be happier with the service SnapDragon provided me!

I couldn't be happier with the service Chantelle and Cassie performed within SnapDragon. I can't thank them enough for their time and networking. A job well done! Thanks again for helping me!

Since losing my job as an Operations Coordinator in August 2020, I had been searching for months to find a job that would fit my skill set and help move my career forward with little luck. The best I was able to do was bounce between entry level construction jobs hoping to find something that would tap into my ability to manage logistics and people. Instead I was just scraping by digging holes and climbing ladders. September 1st was a terrible day, my cat knocked my fiance's engagement ring down a drain and I had just blown out a tire to start my lunch break. Then I got a call from Katrina at SnapDragon and things started to turn around from there. The entire process was smooth, and Katrina kept me informed, updated and gave me all the right pointers to find a job that fit my criteria. I'm so grateful I took the call and now I'm looking forward to starting a new role with an awesome company in October! Thank you so much to the SnapDragon team! Katrina you're my hero!

Madyson at SnapDragon was a pleasure to work with!

Cassie and the team at Snapdragon are by far the best agency to find you a job. When you deal with them you deal with all of them! Everyone in the company does their part to help you find what you want and not what they want for you. They listen to everything you're looking for and don't stop until they find it. They are thorough and most importantly they communicate with you every step of the way. Hopefully I won't have to use them again as I found my forever job, but if I did I wouldn't hesitate to call them first. I recommend Cassie and team over anyone. Thank you all!

I was contacted and worked directly with Madyson Murphy throughout the whole process. She's incredibly easy to work with, very down to earth, understanding, and knowledgeable about the company she called in regards to. She was very responsive, via text, email, or calls, and had my best interests in mind at all times. Not to mention the excitement she had for me throughout the process and accepting of the position. From the perspective of someone she recruited, Madyson and SnapDragon were incredibly easy to work with and I'm very glad she reached out!

Cassie, Thank you for everything! It has been a pleasure working with you. I am super excited to start my new role. Your professionalism and understanding of my situation helped ease my anxiety. This is a beginning of a new chapter for my family and I and you played a huge part in that. I truly thank you!

SnapDragon has been sending me job openings for a few years. One of them popped up as a great potential fit. I contacted Chelsea and the whole experience from my introduction to the company, the interview process and hiring was smooth and professional!

Cassie is by for the best recruiter I have ever worked with! Professional, HONEST, and easy to chat with. I knew what the status was every step of the way. This isn't your "fly by night" recruiter, they work with the best clients in the building Industry. Thanks Cassie

The whole team was very professional and knowledgeable. Nothing but great things to say about my experience with SnapDragon.

Great experience working with Kammey Grierson at SnapDragon to help me land my current job!! Thank you so much!!!!

Mark, as you know, I started my career with Huttig Building Products. I would like to take a moment and thank you for your efforts in bringing me this opportunity to join a great team. Your hard work, attention to detail, especially in making sure the entities you work with are a good fit are what make SnapDragon the premier recruiter in the lumber and building material industry. The transition to a new career position is always easier when both employer and employee have an intermediary that understands the needs of both parties.  Having someone like you who knows who the best companies are is extremely helpful to those of us who are looking to join great teams.  You helped me cement this career opportunity and for that I am grateful.

Hi Kammey, just wanted to thank you for your professionalism and for helping me obtain a great job. Today was my first day training in Dallas TX. I am very happy and I couldn't have done this without you . Your constant follow up and recommendations to me made the difference. Thank you once again and God bless!! When we jobseekers start our search, we might be a little discouraged, but people like you make our transition so easy!! Thank you so much!!

Cassie, I wanted to say I really appreciate you checking in over the last month. You deserve a round of applause because I've worked with three different hiring agencies and you're the only one who has continued to keep me thoroughly informed. Makes me feel like you actually care about the people you work with and aren't just going through the motions, you know? I just wanted to say thank you very much and you rock!

I would like to thank SnapDragon very much for reaching out to me and establishing contact with my new employer as an opportunity. They were extremely helpful in guiding me through the interview process and suppling the necessary help along the way. With each step they sent great material to review and were also very supportive throughout the whole process.

Cassie, Really want to express my extreme amount of gratitude and respect to you. Thank you for having confidence in me and sorry I couldn't be the perfect fit. Take care of that wonderful new addition to your family! You are one hell of a recruiter/headhunter/ I don't exactly know what folks identify as these days in your role, but your the best I have worked with. Thank you again!

Cassie Fosher is one of the best representatives I've ever seen. We we're able to get me a great paying job. We went through interviews and onboarded in less than a month. This was all during a difficult time and COVID! I would highly recommend her. My great appreciation to her and her team at SnapDragon. Thank you again, Cassie.

Fantastic company. I spent a very long time communicating with Kammey about several opportunities. Always informative and thorough, we managed to find a great position for me. I am very thankful for Snapdragon and Kammey!

I have had a tremendous experience with the whole group of Recruiters for several years now. They have always been great to work with. If I was a hiring manager, I would reach out to them instantly. As a candidate, they helped me with resume updates and have always been very honest.

Mark Barnard did a fantastic job of helping me find my new position. This was my first time utilizing a recruiter. He was spot on calling me as I was about to call him for an update. Five of five stars. Thank you Mark!

Kammey Grierson and the team was tireless in their efforts leading me to the right opportunity for me. We had several heart to heart conversations to ensure the right fit for me. This is a company that I would recommend hands down. I am grateful for their efforts and the results!

Madyson was great to work with. She was very prompt and thorough during the whole process. She made me fell like she was working on my behalf, looking out for my best interests!

Madyson was amazing to work with! She worked diligently to assist me in finding a new position that fit my needs. She was always friendly and responsive. I am looking forward to my new venture and would highly recommend SnapDragon for your employment needs.

This is WAYYY over-due. Cassie Fosher was my recruiter and her communication, follow-up and guidance through my interview was AMAZING. I've never had a recruiter help me land a job and I sincerely thank her for getting me out of my old miserable 9-5, as well as the SnapDragon team for helping me find employment during a PANDEMIC!!!! I 100% would recommend them without hesitation.

Excellent company. Got me my dream job, and I'm very satisfied with their agency!

The women at Snapdragon were nothing short of fantastic throughout my entire job search. They were friendly and professional, but above all else, they provided me with tremendous opportunity at national corporations. They have also set me up for future success within these companies by helping to create a career path, and not just another job. I am so grateful to Madyson and Chelsea and I HIGHLY recommend their services to anyone looking to bounce back from COVID. Thanks again!!!

It was wonderful working with Madyson Murphy . Over the last two years I was laid off twice and each time I worked with Madyson some in finding new roles. I just accepted a job offer that she was very helpful in orchestrating. All efforts were helpful and very appreciated. Would recommend!

This review is long over-due. Kammey Grierson was my recruiter and an exceptional one at that. Her communication, follow-up and guidance through my interview process was instrumental in helping narrow down my options and make the best decision for my future career. I sincerely thank her and the SnapDragon team for helping me find employment during a difficult time and would recommend them without hesitation!

SnapDragon Associates is a great asset to any employer looking for good talent. Cassie was very professional and courteous to my needs. She has been second to none in providing accurate info and connecting me with my new employer. Thank you Cassie!

I would recommend Snapdragon to anyone looking for a great career. Chelsea gave me a few opportunities to look at and was professional and friendly the entire time. She helped me narrow down the choices and I am thankful to have found a workplace that fits my wants. Thank you again!

Cassie reached out to me regarding a position that most certainly was of interest to me, and within less than two weeks I received a promising job offer from this location. Definitely a positive experience from start to finish and past that, would highly recommend working with Snapdragon and Cassie in particular to find the right position for you!

Great company to work with! Kammey found me and introduced me to a company in an industry I hadn't even considered, but matched up very well with my background. She took the time to really understand the company and my background to determine the best fit, and walked me through the steps of the hiring process. I started working there this week and the more I learn about the company, the more excited I am about it! Major thanks to Kammey and SnapDragon!

Working with SnapDragon was easy and professional. Chantelle was helpful each and every step along the way, and very responsive to all of my inquiries.The line of communication was excellent and honest, which I truly appreciated. I will be recommending SnapDragon to anyone who is looking for a professional experience!

Cassie was extremely professional, punctual and thorough. She made sure I had all my questions answered and knew when to be involved and when to let things roll. She always followed up and made sure I had everything I needed. Cassie was a pleasure to work with and I would recommend her to anyone when it comes to recruiting. Thanks again Cassie for all your help!

Cassie was professional, respectful, and courteous every step of the process. She answered my questions in a timely manner, which I very much appreciated. My experience with recruiting firms in the past are that you are just a number. SnapDragon, and Cassie in particular, take an active and ongoing role to have a positive outcome for their candidates and clients. The SnapDragon Team comes highly recommended by me!

Working with the team at SnapDragon Associates was a fabulous experience. Chelsea reached out and communicated every step of the hiring process, making sure I was always informed on what to expect from my potential employer during the interview. I still needed to prove myself during the interview, but I would have never have had the opportunity to get in front of the right people without the assistance of SnapDragon. I'm grateful for the professional assistance the SnapDragon team provided and I would highly recommend their services for professional placement. I'm very excited about my new position I recently started, thank you!

I am very thankful for Chantelle Pestana and the SnapDragon Team for helping me further my career. I was contacted by Chantelle directly and given an opportunity to join a well-respected company in my field of work. It wasn't long after being contacted and screened to determine if I would be a good fit for this role and company, that I was set up with an interview. Chantelle was very helpful and kind throughout the entire experience; every step I took she was right there giving guidance and encouragement. Chantelle provided me with helpful reading material for my interview, as well as, coached me via phone and email so that I was comfortable and prepared. After the interview, I was offered the job that very same day! Chantelle negotiated salary and benefits with the company on my behalf. Even after I started, Chantelle stayed in touch with both the company and myself to make sure all parties were happy and it was a good fit for both. Overall, I am highly satisfied with how Chantelle preformed her job and would recommend any individual seeking a new career to work with the team at SnapDragon Associates. They made what normally is a very stressful and overwhelming process, exiting and worry free!

I have officially resigned. I am so happy! Thank you so much, once again, I will continue to refer and recommend you and your team at Snap Dragon to anyone and everyone! I think this is one of the best and smartest decisions I have made in a long time, and this is THE opportunity I have been waiting for over the past 2 years while working here – thank you so much again, I cannot express that enough!

I really appreciate the career opportunities that SnapDragon has provided me during my business career development. The firm provides a win-win opportunity for both the employer and potential employee. I appreciated all of consistent career advice.

I wanted to take the time to comment on the outstanding help and support I received from Chantelle Pestana at SnapDragon Associates. Chantelle helped me land a job that I was I interested in for a while, but was unsure how to make it happen. She was there every step of the way and followed up every opportunity she had with me. Chantelle demonstrates what services and professionalism SnapDragon Associates provides to which I would be happy to recommend them to anyone in search for their perfect role!

I recently found a position advertised by SnapDragon Associates which I thought would be a great fit. Upon applying for the position on SnapDragonAssociates.com, I was contacted by Madyson. Madyson was professional and courteous. We set up the interview, however, unfortunately I ended up very sick and was unable to keep the appointment at the last minute. Madyson contacted the employer on my behalf and re-scheduled the interview immediately. After the interview, Madyson took a real interest as to how it went. We had decided that we would follow up with the interviewer the following week. The employer contacted Madyson that day and made an offer! Madyson negotiated the best salary you could hope for in a professional and pleasant manner. Even when completing the process (background checks etc.), she was on top of every detail and pushed the whole process through as quickly as possible that I was able to start the next week. Thanks for everything!

I wanted to reach out and say thank you to all at Snapdragon Associates. You all are incredibly hard working and very easy to work with. Due to those work ethics, I was able to find a career in my field and am very happy!

Kammey, I wanted to take the time to thank you so much for all your efforts on my behalf and your extreme professionalism. It's rare today to find people like yourself to work with that have a tremendous work ethic and desire to help their client. Dealing with you and SnapDragon has been a great pleasure and I would recommend you and your company to any professional looking for a new career opportunity!

Cassie, I just wanted to send a quick thank you for your help with finding my new position! I love where I am and feel like it was the best decision I could have made personally and professionally. I appreciate all your efforts and am glad to tell other professionals of SnapDragon Associate's excellent work!

Kammey Grierson has been nothing but helpful and supportive in my journey of finding a new job. She was always very responsive to emails and even phone calls, which I very much appreciated. I first spoke with Kammey for a position I saw posted and she was immediately eager to help! She forwarded me an email asking me a series of questions to help figure out exactly what I was looking for in my next job opportunity. Before I knew it, within a matter of days, I had an interview! She was very helpful in coaching me through what I should do to prepare for the interview as well as giving me tips, such as where to park and what time I should leave, to get to my location on time. I  got a second interview which then lead to a job offer! When I accepted the position, she coached me on giving my notice/resignation letter to, my now former, employer. She forwarded me a sample copy of a resignation letter which helped take the edge off. I would highly recommend working with Kammey and the team at SnapDragon Associates to anyone who is looking for a job. They are very personable and easy to speak with, which made this nerve wrecking change much easier!

Cassie, I just want to take a minute to thank you for all of the work you did on my behalf. I know your position must seem tough trying to align the planets at times, but I'm very grateful your expertise came through for the client and especially myself. Thank you for finding me, what I perceive to be, my last career!

Cassie, I just wanted to send a quick thank you for your help with finding my new position! I love where I am and feel like it was the best decision I could have made personally and professionally. I appreciate all your efforts and would be glad to tell anyone of SnapDragon Associate's excellent work!

I recently accepted a new job and it would not have been possible without the excellent service and help from Executive Recruiter, Madyson Caruso! She consistently stayed in touch with me and went to my future employer on my behalf. She is a good representation of the employees at SnapDragon Associates. Thank you and keep up the great work!

It was a real pleasure working with Snapdragon Associates, LLC. They are fantastic at taking the time and effort to really understand what their candidates are looking for which makes the task of looking for a new job far less stressful. It's easy to build a strong relationship with the team and they are always professional and extremely friendly. Snapdragon would always be my first agency to recommend when friends and colleagues are pursuing new careers. Madyson Caruso, the Executive Recruiter I worked with, was so very helpful every step of the way.

Kammey, I just want to thank you for your efforts and the results that came from those efforts. You have seemingly found the right match for my talents and your clients need and married the two. Your casual yet assertive approach is a refreshing change from the typical career counselor and I appreciated that. You were also very helpful with my search for housing which is more help than you can imagine, especially when you are transferring from one part of the country to another. You are a very polished professional; you held it together even dealing with me!

I found my 'individual' job search efforts to be quite an arduous process, hence my contact with your office. SnapDragon Associates extensively explored my objectives while listening intently, then created a professional profile that I found to be an invaluable asset directed toward my career search efforts. I experienced upbeat and productive interactions with your office as well. It's very evident that SnapDragon Associates has a genuine respect for their clients while being cognitive of their best interests. I couldn't have asked for more! Thank you again.