PRESS RELEASE: BUILD Magazine's Best Building Materials Recruitment & Consultancy Firm
Posted on January 11, 2021 by SnapDragon Associates, LLC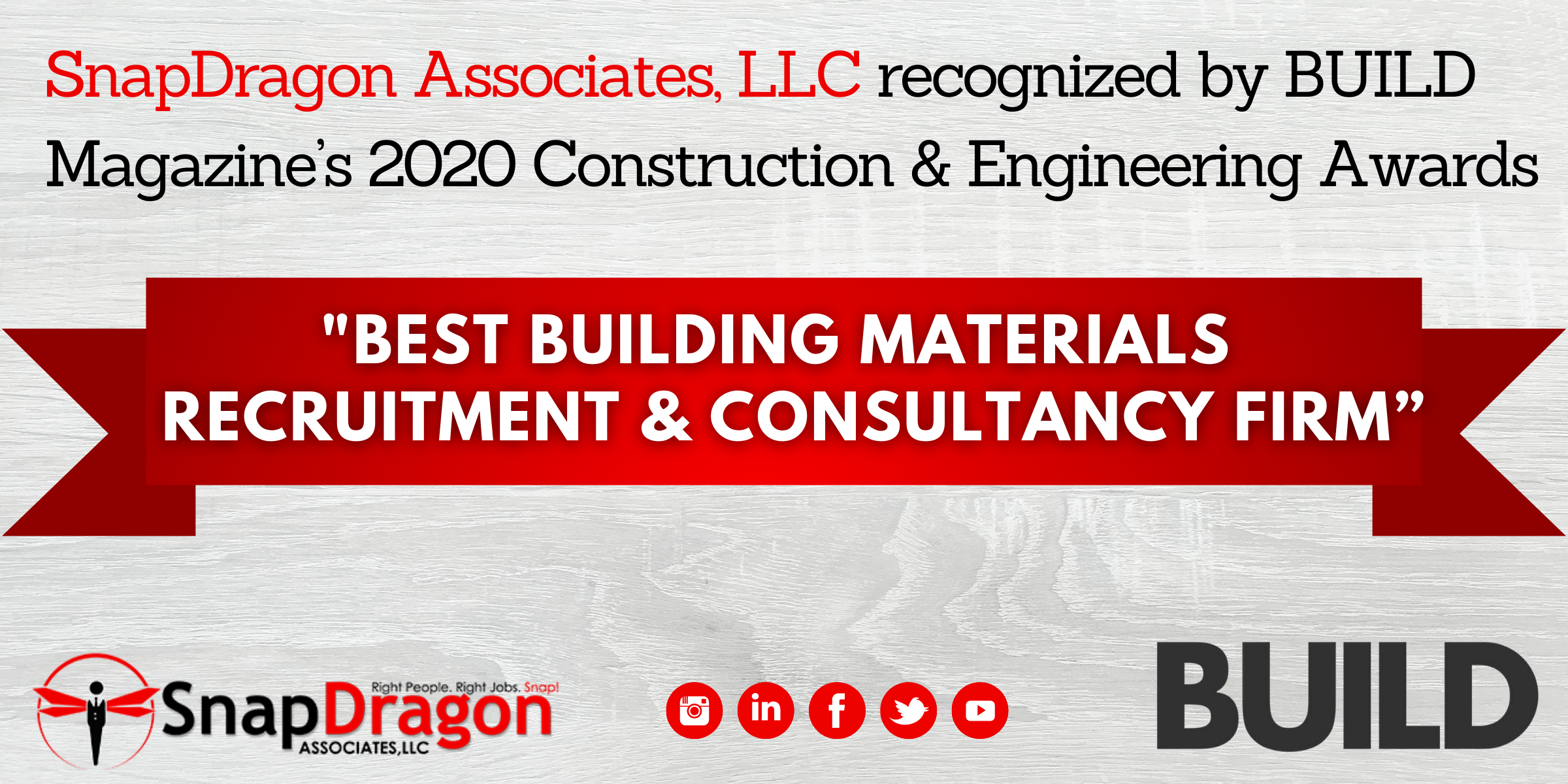 Press Release.
SnapDragon Associates is recognized by BUILD Magazine's 2020 Construction & Engineering Awards
United Kingdom, 2020– BUILD Magazine has announced the winners of the 2020 Construction & Engineering Awards.  This year's "Best Building Materials Recruitment & Consultancy Firm" title is awarded to SnapDragon Associates, LLC.
Awards Coordinator Steve Simpson took a moment to comment on the success of those recognized: "By all regards, the Construction and Engineering Awards has formed the very foundation of BUILD Magazine's annual recognition programs for the last six years. Despite a year defined by uncertainty, the industry has managed to circumnavigate and -for the most part – continued on regardless. Perhaps then, this year more than any other, it is important to stop and acknowledge those who are excelling, achieving and innovating in challenging times for the greater industry. It is in this context that we launch this year's program.  I offer my sincere congratulations to all of the winners in this year's program. I am unbelievably proud of all of my winners and wish them the best of luck for the year ahead."
To find out more about these prestigious awards, and the dedicated professionals selected for them, please visit http://www.build-review.com/ where you can view our winners supplement and full winners list.

SnapDragon Associates, LLC
Best Building Materials Recruitment & Consultancy Firm