Market Update, January 2023
Posted on January 13, 2023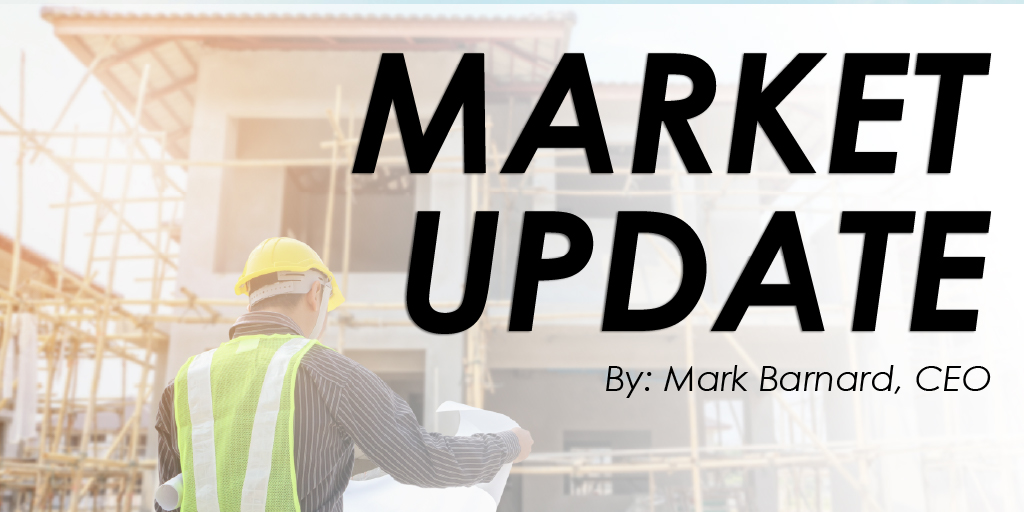 We thought the economy was supposed to be losing steam? We are not seeing it.
Employers added 223,000 jobs in December on a seasonally adjusted basis, the Labor Department reported on Friday, in line with economists' expectations, but the lowest under the Biden administration. As Building Products manufacturers, distributors and retailers further increase their hiring activity, low unemployment means they will have to work harder at hiring and keeping quality talent—particularly as employees gain more options and confidence to change employers. The U.S. economy produced jobs at a slower but still comfortable rate at the end of 2022, as higher interest rates and changing consumer habits downshifted the labor market without bringing it to a halt. While single family construction is slowing, multifamily/rental property construction is at a fever pace. Companies are shifting gears to go after and take care of this trend by changing their teams focus. Builders FirstSource, for example is moving sales, estimators and designers off single family and towards the multi-family builder.
WHAT ARE CURRENT APPLICANTS LACKING?
Based on answers to a recent SnapDragon Poll of 200 HR and/or hiring managers, 79% agree that they struggle to find people whose skills match job requirements when positions become available at their companies.
The top reasons today's applicants are failing to make the cut:
 Relevant real life job experience
 A strong work ethic
 Industry knowledge & soft skills
When it comes to the Building Products industry and the level of talent, the 5 most challenging positions to recruit and hire for today are:
 Information Technology
 Executive talent and leadership
 Sales and Marketing
 Engineering
 Manufacturing & Logistics