Insider Tips and Strategies for Landing a General Manager Position
Posted on November 10, 2023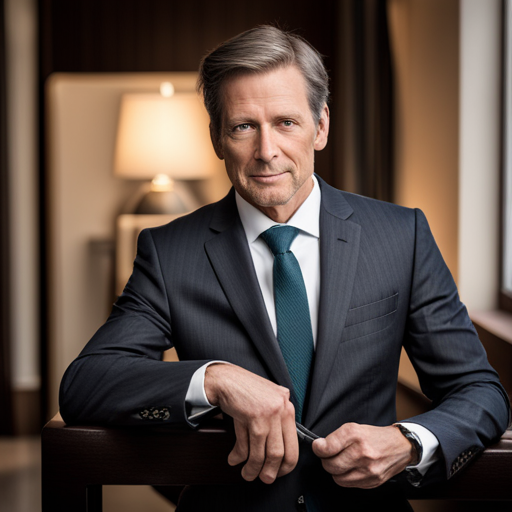 The world of general manager jobs in the building materials industry can be a competitive one, but with a smart approach and a strong understanding of the industry, you can set yourself apart from other job seekers. One of the keys to success in finding a job as a general manager is having a solid grasp of the industry and its nuances.
Additionally, taking the time to prepare a standout resume that showcases your experience and skills is crucial for catching the eye of potential employers. Finally, enlisting the help of a recruiter can give you a leg up in the job search process, as they have connections and insights into the industry that can prove invaluable. With these tools at your disposal, you can improve your chances of finding the perfect general manager job in the building materials industry.
Knowledge of the Building Materials Industry
Having a thorough understanding of the building materials industry is essential for anyone looking to succeed in this sector. As a general manager, staying up-to-date on current trends, market conditions, and key players can help you make informed decisions and stay ahead of the competition. Fortunately, there are plenty of resources available to help you do just that. By exploring reputable industry publications, websites, and forums, you can learn about the latest news and developments in the field and gain valuable insights that can inform your business strategies.
Additionally, it's important to understand the specific needs and requirements of companies in the building materials sector in order to provide the best possible service to your clients. Obtaining a relevant education and engaging with industry professionals can also help to deepen your understanding of this dynamic and complex industry.
Assessing Skills and Qualifications
For job seekers looking to find general manager jobs in the building materials industry, it is important to know the skills and qualifications typically sought after by employers in this field. Strong leadership skills are a must-have, as general managers are responsible for overseeing and motivating the entire team.
Additionally, experience with strategic planning and operations management, such as putting in place operational policies, can set you apart from other candidates. It is also important to evaluate your own skill set and identify areas for improvement or additional training. Highlighting transferable skills that are relevant to the industry can be a great asset, such as previous experience in hiring staff or managing budgets. By showcasing your strengths and continuously working to improve yourself, you can increase your chances of landing that coveted general manager role in the building materials industry.
Crafting an Impressive Resume and Cover Letter
Crafting an impressive resume and cover letter tailored to general manager positions in the building materials industry can feel like a daunting task. However, highlighting relevant experience, achievements, and quantifiable results is essential for catching the attention of hiring managers. As a general manager, showcasing your ability to train and develop new employees, optimize operations, and implement effective sales and marketing strategies will set you apart from other candidates.
In addition to highlighting your strengths, it is crucial to incorporate industry-specific terminology and keywords throughout your documents. This boosts your chances of being noticed by hiring managers who are scanning resumes for specific qualifications. With these strategies in mind, you can create a resume and cover letter that effectively markets your unique skill set and positions you as a top candidate for general manager positions in the building materials industry.
Tapping into Recruitment Agencies
For individuals looking for a general manager job, working with a recruitment agency can be invaluable. While job searching can be a tedious and stressful process, recruiters have the expertise and resources to make it much easier. Recruitment agencies specialize in placing top-tier candidates in positions across various industries, meaning that they often have access to more job opportunities and different pipelines than the average job seeker.
Additionally, working with a recruiter can help you negotiate your base salary, as they have a better understanding of industry standards and competitive compensation packages. On top of all this, recruitment agencies can keep track of your applications and potential opportunities, freeing you up to focus on other aspects of your job search. Overall, partnering with a recruiter can help you to navigate the job market and land your dream job as a general manager.
Preparing for Interviews
If you're vying for a general manager role in the building materials industry, it's crucial to prepare for interviews strategically. Firstly, you must research the company thoroughly to understand its values and culture. This is important to tailor your answers to the company's expectations. Secondly, come up with questions that show your genuine interest in the company and its goals. This will help you stand out as someone who is passionate about the company and its operations. Finally, be ready to showcase your industry knowledge, leadership capabilities, and problem-solving skills through thoughtful responses. General managers are responsible for more than just keeping track of projects, employees, and finances, and interviewers want to see how you can step up to the plate. With these strategies, you'll be on your way to acing interviews and securing your dream job.
Conclusion
In conclusion, pursuing a general manager role in the building materials industry requires deep industry knowledge, relevant skills, and qualifications, an impressive resume and cover letter, effective use of recruitment agencies, and strategic preparation for interviews. Staying informed about current trends and key players in the industry, coupled with strong leadership and strategic planning skills, can set a candidate apart. Crafting a resume and cover letter that highlights achievements and uses industry-specific keywords can catch hiring managers' attention. Using recruitment agencies can streamline the job search process and help negotiate competitive compensation. Lastly, researching the company and preparing thoughtful questions and responses for interviews can further increase the chances of landing the coveted role.