Don't Overlook Your Backbone.
Posted on October 19, 2022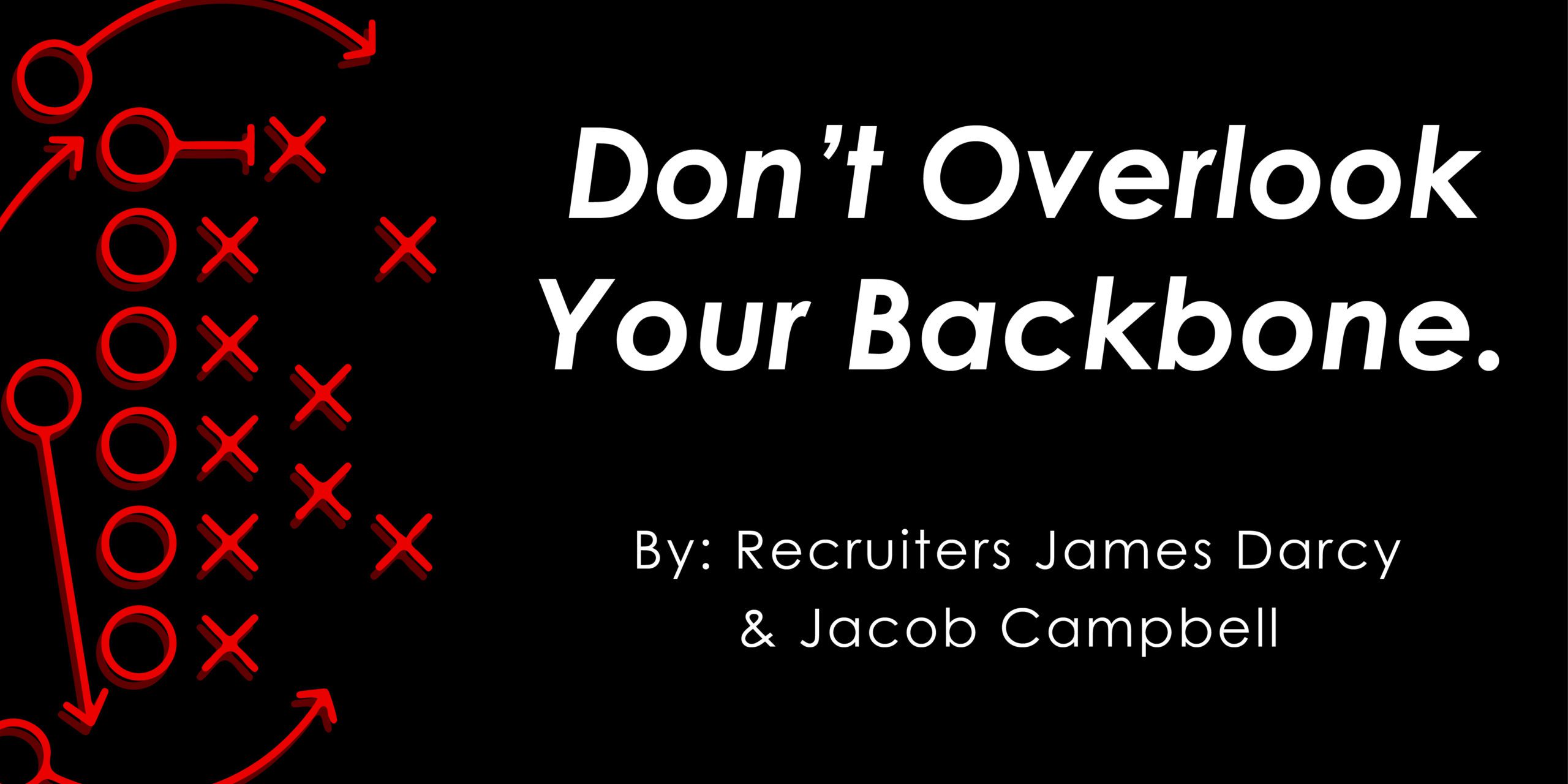 At SnapDragon Associates, LLC. We have over 18 years of recruiting in the industry and as a result, we have created an extensive network including a variety of industry experts, at all seniority levels. This network affords us the opportunity to poll these individuals to gain a better understanding of what industry experts are experiencing.
Most recently we ran a poll asking, "What is the hardest working, most overlooked group in your sales organization? Answer options were: 1.) Inside Sales, 2.) Outside Sales, and 3.) General Managers. 1400 people responded and the results were clear in determining that Inside Sales was the most overlooked with 51% of the votes. Outside Sales followed with 31% of the voting and General Managers with 18% of the votes.
So, why are Inside Sales the most overlooked group in the industry?
We related this to football and the comparison of the offensive lineman vs the quarterback. They are the backbone of the industry and work in the trenches but don't see the same type of publicity and widespread recognition that General Managers and Outside Salespeople may receive. Again, like the offensive line, the Inside Sales team protects and supports the Outside Sales team and General Managers, by handling everything from fielding calls from customers and Outside Sales Reps to performing estimates and completing quotes. Inside Sales spend much of their day doing tasks that aren't noticed and are just part of the expected everyday operations of the company. This isn't to say that Outside Sales and General Managers are not helpful or under-appreciated in certain situations, but more so to gain widespread results in three specific positions in the industry.
It's understandable for anyone not to think they're in the most underappreciated position when most of the time only they know how hard they're working. This just goes on to show even more why the results we found are so staggering. We spoke with an industry expert and got his input on the poll. "Inside Sales is without a doubt the answer.

The expert we spoke with has over 25 years in the industry as a General Manager of a National Wholesale distributor.
The main takeaway is that it is important to understand your business and those people on the front line each day. Inside Sales, Warehouse Personnel, Drivers, etc. are all key cogs in the wheel and deserve recognition of the hard work they put in to make the organization best in class.

For more information visit our LinkedIn page to participate in our upcoming polls and view results!