Customer Service Surprise!
Posted on November 22, 2022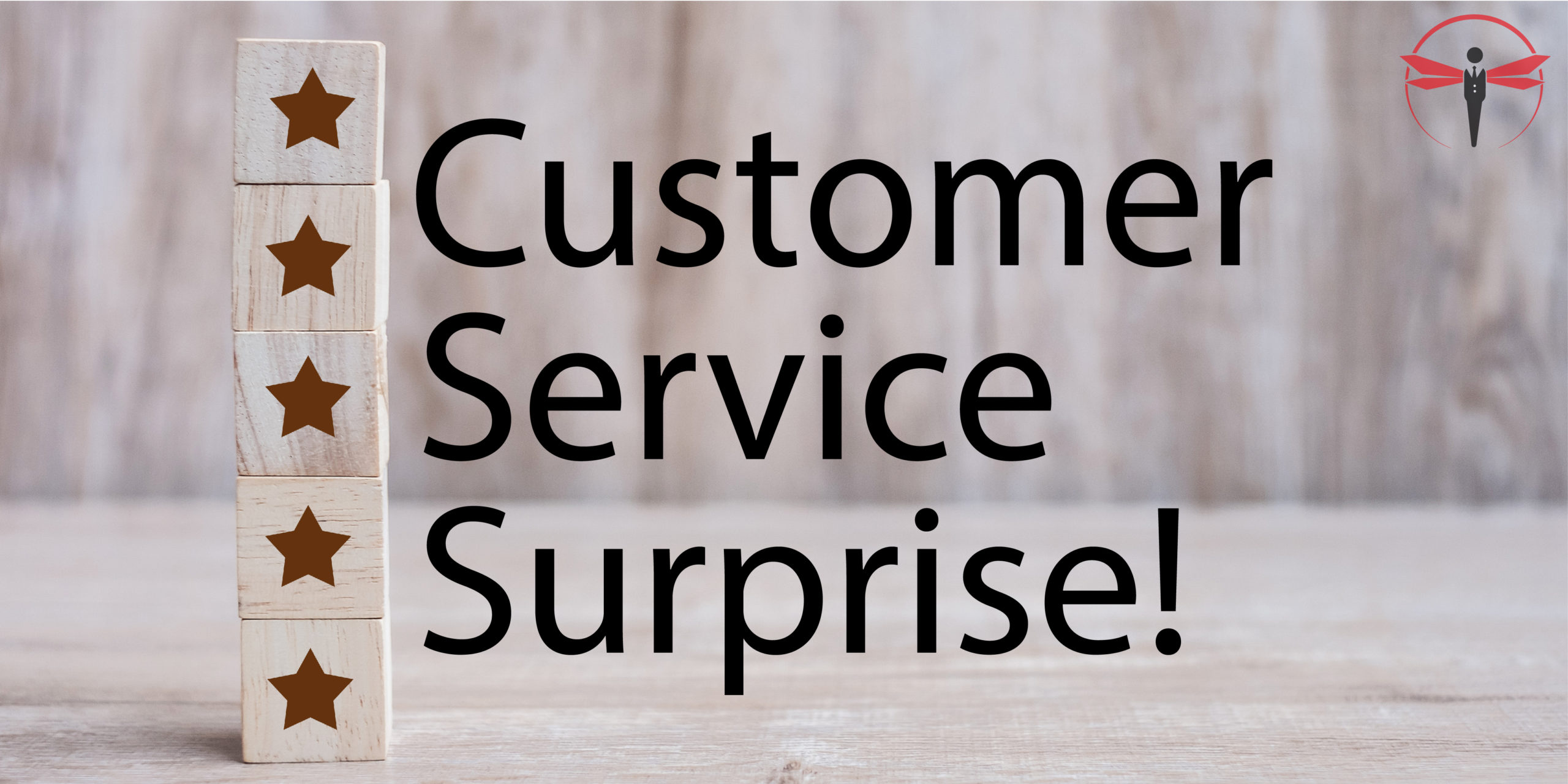 Is it just me, or does it surprise you when you encounter good customer service? Maybe I am off, but customer service has taken a back seat or has been somewhat forgotten since the pandemic. I know that the excuse of being "short-staffed" is growing old. I understand it is a reality, but is it OK to use it as a crutch for not doing what should be common sense? That could be why so many people seem surprised when they encounter good customer service. Sometimes I understand their surprise – stories of truly over-the-top customer service stories are seemingly rare these days. But most of the examples I hear about are simply instances of the sound, reliable customer service that people or companies should offer regularly. It is merely companies doing the right thing – ensuring the customer is happy, correcting a problem, being attentive to the customer's needs, etc. It is not necessarily "spectacular," but it is more than expected, and even just a little more can make a difference.
I had an experience this week with a company that genuinely wowed me. I had been looking for a specific moulding for a renovation project at home, and after going bin by bin at a big box, finding nothing that suited me, I went online and was surprised to see a client company, Next Day Moulding out of Boston. Their website was easy to use, showed the profiles, gave dimensions, and I instantly ordered the 11 pieces of moulding I needed. And, to my surprise, they scheduled delivery for the next day…not ironic, I know. The order was confirmed, and I was shocked on the day of delivery; the driver texted me that he was 30 minutes out and on the way. "Wow, who does that?" was my thought. I texted that the contractor was there and that he could drop it off in the garage. Unfortunately, one of the pieces of trim was damaged beyond use. The driver texted me, apologized, and let me know the office was notified and that a replacement piece would be shipped the next day, Saturday. Fifteen minutes later, the salesperson at the Woburn yard called, apologized again, and confirmed that they would fix the issue and deliver a replacement the following morning. 10:00 AM Saturday, I got a text message from the driver, again on his way to the house. The builder was impressed, saying, "I have to look those guys up for my next job." That small amount of extra customer service not only won me over, but he will undoubtedly get business from a remodeling contractor who was even more impressed. I have repeated this story to several people, surprising myself at how it made me feel.
The surprising part, as I've said, is that people seem amazed to receive this level of customer service. Of course, some truly outstanding, "WOW" moments of service go above and beyond what should be expected. And people who receive such service are right to be surprised and to want to share the experience. But this story should not be a "WOW" moment; I would classify it as people doing their jobs the way they should. They have the right attitude, are polite, helpful, attentive to the customer, and provide quality service. They are not over the top but are consistently a little better than average. To me, it just makes sense.
Fantastic customer service – by my definition, consistently better than average – should be the norm! It should be expected, not to come as a surprise. As an Executive recruiting firm in the lumber and building materials industry, I share these stories to train our executive recruiters dealing with distributors, retailers, and manufacturers of building materials. There is no excuse today for businesses to offer anything less in terms of service. There is no reason for anyone to ignore this necessary element of good business practice. It should be expected, and customers like me should be surprised when they don't receive fantastic service. While most customer service is not terrible, it is still just satisfactory or average, which is why the level of service that should be expected stands out as something more. These days, the average isn't good enough. Train yourself and your employees to do more and do it regularly. The customer may be surprised and will be happier. We recruit for the lumber and building materials industry and follow "white glove service" practices.