What are your "Pain Points" for Hiring the Best People?
Posted on May 02, 2017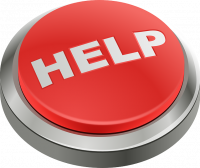 These are just some of the "Pain Points" we address with our Best-in-Class Clients and see growing across the Industry and Country:
Can't find qualified candidates
Job description not bringing in the right people
Compensation package not matching the market
Offers not being accepted / counter offers derailing offers
Candidates market instead of employer market
Time from interview to hire dragging on
Senior management can't make a decision
Communication between employer and candidates
The market for the best people has shifted back to the candidates and we see many looking for the best compensation package as well as what is best for their families. Time is of the essence and when the hiring process stretches into 6, 8, even 12 weeks or more, those candidates are gone and have accepted roles with your competitors!
Think of it this way, if your customer took a month or two to decide to buy your products, how would you project your sales and growth?
Here at SnapDragon Associates we will work with you to identify those "Pain Points" you encounter, then find solutions and provide you with your next greatest resource; Best-in-Class people to match your company culture and growth!