Success Story – "The Right Fit"
Posted on August 04, 2016 by snapdragonnh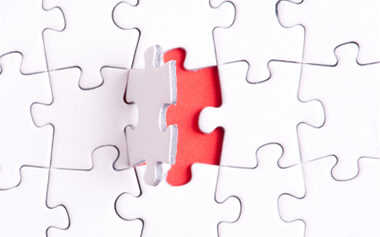 "The Right Fit"
Recently I was contacted by Kevin Hancock, CEO of Hancock Lumber to assist in an executive search for a CFO for their flourishing New England operations. Established in 1848, Hancock Lumber is a sixth-generation, family-owned business in Maine with a timberland operation, a sawmill division, and a network of lumberyards dispersed throughout Maine and New Hampshire. Hancock was looking for help in securing an individual with a dynamic personality, who was technically proficient, possessing an exceptionally strong financial acumen and able to handle the needs of a manufacturing and multi-location retail organization.
Throughout the course of this search, many resumes were reviewed and numerous discussions took place with several qualified candidates who wanted to be part of Hancock's winning team.  I sourced financial professionals from corporate controllers to CEO's.  I searched within the industry as well as outside the industry for highly desirable candidates that could be a match for Hancock's corporate culture.  As the search progressed, I engaged with our client to determine each candidate's strengths and weaknesses.  What it boiled down to was "fit".  Once the right type of individual was identified, we reduced the pool to the top three candidates.  Two of those candidates ended up joining Hancock and the third is now serving in a CFO role with another client.
Although on paper there were high level executives with more industry specific experience who appeared to be stronger candidates, the CFO ultimately chosen was a financial professional with a calm and insightful demeanor and a track record of successful leadership. Why was he chosen over the others? Because he possessed not only the technical skillset but shared many of same philosophies and managerial views that were in alignment with the views of Hancock Lumber's top leadership team.  It just seemed a natural fit and the candidate is currently thriving at Hancock Lumber under the leadership of Kevin Hancock.
—Jon Gunn, Executive Recruiter
"Hancock Lumber recently completed a successful CFO job search with Snap Dragon Associates.  The search resulted in the successful placement of a great new CFO for our company.  The people at SnapDragon really take the time to understand the culture of our organization and search, in a very personal way, not just for good resumes…but for people who really FIT the culture of our organization.  They know that the goal is not just to make a hire, but to match people and organizations for long-term success."
– Kevin Hancock, CEO Hancock Lumber