SnapSearch!
Posted on December 08, 2016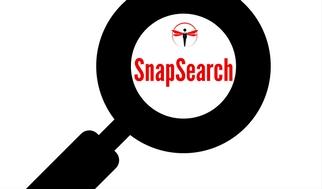 At SnapDragon we are honest with ourselves and our clients. We acknowledge that recruiting fees are expensive and in some cases, so much so, that recruiters can actually work themselves out of a job. That's why we came up with SnapSearch! SnapSearch is a monthly subscription for outsourced recruiting services specifically focused on the LBM Industry. This service allows a client to afford the services of a boutique/niche recruiting firm, without breaking the bank, while having a clear budget that is set in stone. This recruiting service is based upon the use of Flexible Job Slots. Each Flexible Job Slot is unique in that they are yours to use as you wish and change as frequently as you want as you fill or adjust your open job requisites.
Here's the Break-Down:
Traditional  Recruiting Models work well for occasional hiring needs

Example:
Company X needs to hire a branch manager
$5,000 engagement fee and a 25% placement fee
Salary of $100,000 X 25% = $25,000 fee less the retainer paid
Pretty simple and cost effective for a single job order and placement
When a company has multiple needs Traditional Recruiting Models don't work
Example:
Company Y needs to hire 15 people, in various roles, in various locations
$5,000 engagement fee and a 25% placement fee
Average Salary of $75,000 X 25% X 15 = $281,250 in fees
Service is simple but costs are over the top. Someone's getting fired…
How Do Most Companies Fix This Problem?
Based on the previous example, a company's first reaction is to hire an in-house recruitment team. After all, the hiring need is there and ongoing needs which will require the assistance of a recruiter, might as well hire one of our own. But there are issues with that idea:
Industry niche knowledge is missing

This is the one issue hiring your own recruiter or recruiting team brings. Will they know our industry?

Recruiting expertise and skill

A successful recruiter, someone who gets great results for his/her clients makes over $150,000 a year. That's an industry standard. If you can hire an experienced recruiter for $50,000 – $60,000 a year, it should be assumed that they are not successful in their results.

The biggest pool of recruiters on the market looking are former IT recruiters

IT recruiters generally are word match specialist; resume versus job description comparison.

In-house recruiters tend to miss the mark in both fit of job and fit of culture

But don't take our word on it, this is something we hear all the time from hiring managers.

They are a big expense and you will have to manage them
SnapSearch has been used for short term hiring solutions when a high volume need comes up. SnapSearch has been used as a long term strategy where a company utilizes the service as an integrated solution to everyday hires at all levels of the organization. We have clients who have been using SnapSearch for over 4 years now; it works!
SnapSearch gives you the recruiting results you are demanding by employing a team of 16 industry specific research recruiters, marketers, and recruiters, all with contacts across the U.S. and Canada. Our team works as one and collaborates on all searches, helping each other fill roles and providing Best in Class results to a very demanding client base.
SnapDragon is made up of former LBM professionals who know the market, who's who and how to find them!