PRESS RELEASE: April 14, 2023
Posted on April 14, 2023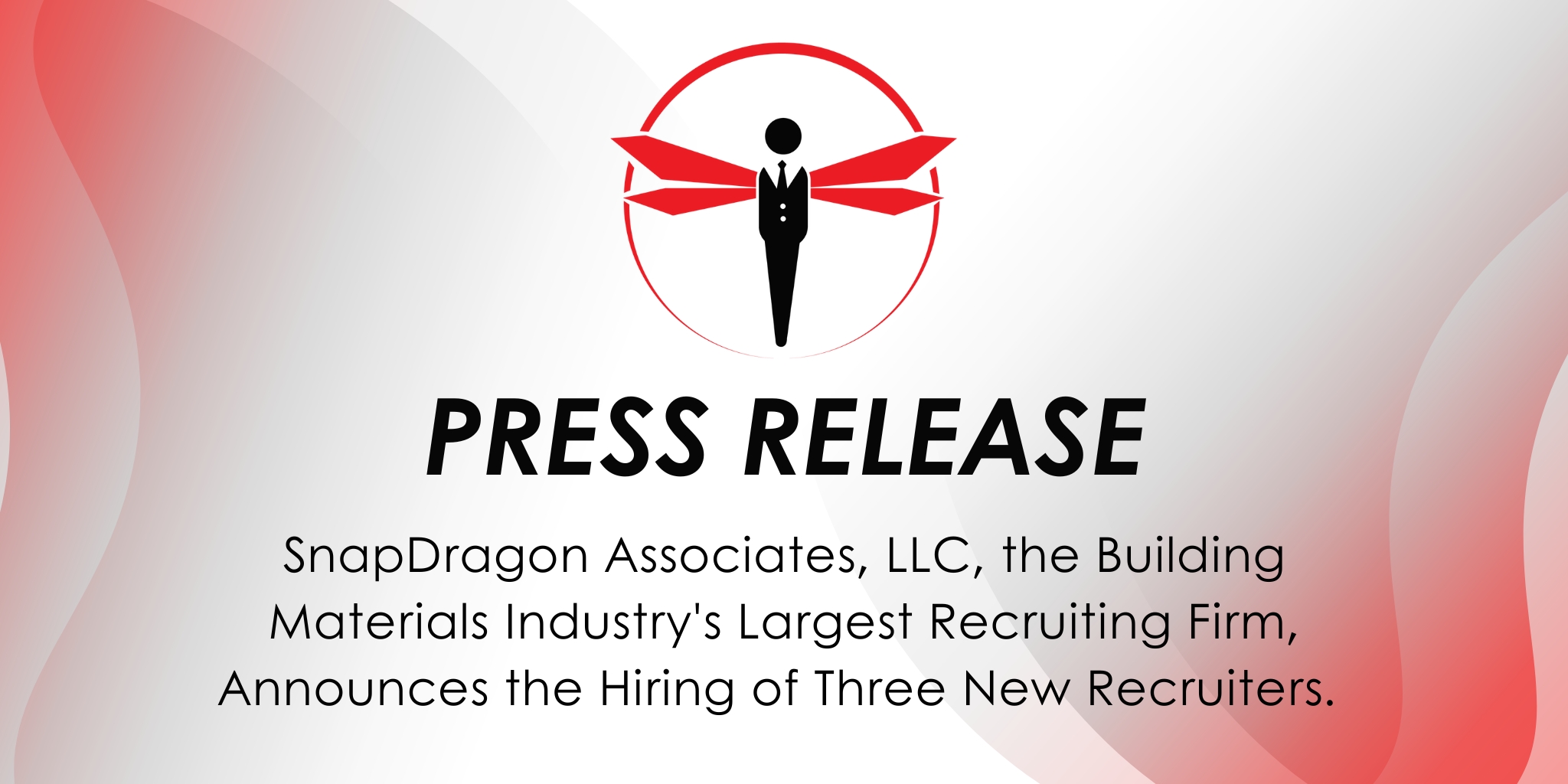 SnapDragon Associates, LLC, the Building Materials Industry's Largest Recruiting Firm, Announces the Hiring of Three New Recruiters 
Bedford, NH – SnapDragon Associates, LLC, the leading recruiting firm in the Building Materials Industry, is pleased to announce the hiring of Danielle Bruce, Luke Huntley and the rehire of Jacob Campbell. 
With the addition of these experienced recruiters, SnapDragon Associates, LLC expects to expand its reach and continue its tradition of placing highly qualified candidates in top positions in the Building Materials Industry. 
Danielle Bruce is an accomplished recruiter with 6 years of experience in the retail lumber industry. She is dedicated to providing outstanding service to clients by identifying candidates that meet their expectations and deliver superior performance. 
Luke Huntley is a top-performing recruiter, an Army veteran, with over 5 years in the Pro Dealer side of the Building Products Industry. He possesses an excellent track record of matching skilled individuals with organizations that not only help them reach their full potential but also benefit the organizations. 
Jacob Campbell is an up-and-coming talent in the recruitment field. A 7+ year veteran of the US Army with a degree in accounting, he brings an innovative and fresh perspective to the team, ensuring that SnapDragon Associates, LLC stays ahead of the recruiting curve. 
"We are thrilled to welcome these recruiters to our team, and we are confident that their expertise and innovative ideas will enable us to deliver the quality of services our clients have come to expect from us," said Mark Barnard, the CEO of SnapDragon Associates, LLC. 
SnapDragon Associates, LLC is a leading recruiting firm that has been serving the Building Materials Industry for over 19 years The company's commitment to quality services and exceptional candidate placement has helped it earn its reputation as the top recruiting firm in the industry. 
For further information on SnapDragon Associates, LLC, and its recruitment services, please visit our website www.snapdragonassociates.com or contact us at 603-621-9037. 
Contact Mark Barnard, SnapDragon Associates, LLC mark@snapdragonassociates.com