Economic Concerns Not Slowing Down Hiring
Posted on June 10, 2022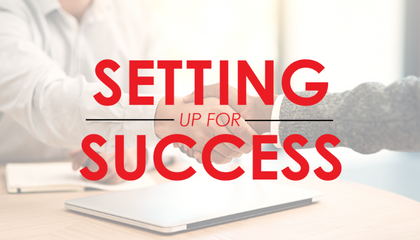 Economic Concerns Not Slowing Down Hiring:
With fear looming of this ever-changing economy, clients often ask us: Is this the right time to hire? Hear it from the professionals themselves; there has never been a more critical time to hire the right people – and to be ready for any economic scenario – up or down.
Setting your company up for success, even with the present uncertainty of the economy – has never been more critical than now.  If the recession from 2007 to 2009 taught the LBM industry anything – it was that failing to prepare is preparing to fail.  Successful companies during the recession realized that implementing smart hiring tactics and ensuring that they had the right team in place, would ensure that their business not only prevailed but flourished.  Whether faced with a good or bad economy, Bench Strength should always be our priority.
It's important to keep in mind for 2022, not only are many companies faced with the reality that our economy is in somewhat of a tailspin, but hiring has never been more difficult.  With challenges on two fronts – preparing for another potential economic downturn and needing to hire for roles critical to your company's continued success (no matter what the future holds) – there are key factors within every business' control that can help mitigate the long-term effects.
Show No Fear:
Fear of the unknown can cripple your decision-making process when it comes to hiring the right people, those that will positively impact not just your business – but more importantly your bottom line.  Now, more than ever, you need to be certain that you have the right people on your team to drive change and growth for your company.  Take the time to build your bench strength, calculate future succession planning, and provide the platform that will drive the success of your company – no matter what the future may hold.
Hire Smart
In this market, finding the right candidate is only half the battle.  Ensuring you have an interview process that is not only thorough, but time efficient is critical.  In an environment where most active candidates are only on the market for 10 days or less – time is of the essence.  In a recent poll, 60% of interviewees admitted that they had quit the application process because it took too long (trakstar.com).  Now is the perfect time to evaluate company hiring practices, to ensure your business is not only set to hire – but to hire smart.
Be Competitive
With an increasing cost of living (Gas, Groceries, etc.), more employees are looking for opportunities that can offer better pay, better benefits, improved commute, and more flexibility.  Companies are finding new, and more competitive ways to not only attract top talent, but to retain their existing workforce.  Ensuring that your company is offering a competitive wage is critical – but the battle doesn't end there.  In an effort to retain the employees they have – employers are finding themselves offering counter offers to hold on to their people in a market where talent is hard to find. Coming to the hiring table with a competitive compensation package is more critical than ever – make a plan to evaluate your company's benefits, salary ranges, paid time off – does it line up with what the market is demanding?
Be Creative
Sign-on bonus', increases in vacation time, and flexible schedules are a few ways many companies have found to be creative in not only attracting top talent, but retaining the employees they currently have.  In this market, compensation may be enough to attract the best of the best, but it's the culture and benefits a company can offer that will bring them all the way to the table, and ready to stay for the long term.
So, take it from the professional's themselves: there is no better time than now to hire the right people. Do not be fretful of the future, prepare for it by hiring smarter, being competitive, and being creative. Follow this recipe for a successful future!